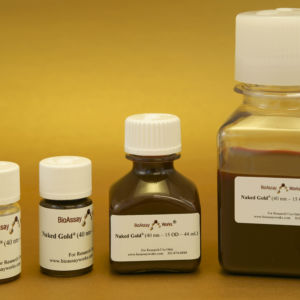 Better gold sols make better assays! Using a unique process that does not involve boiling or centrifugation, our gold sols do not aggregate and offer excellent lot-to-lot consistency. We offer Naked Gold® (conjugation-ready), Dressed Gold® (conjugated), and Tell-Tale Gold® ribbon.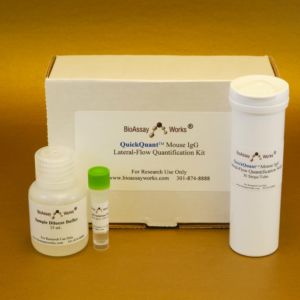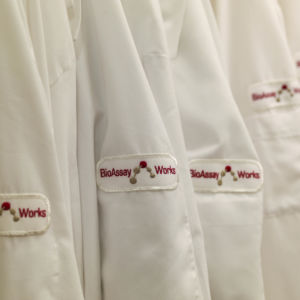 We focus on rapid, easy-to-use, lateral-flow immunoassays. We develop the crucial reagents such as unique gold sols, gold conjugates, gold ribbon, etc. that are the backbone of any high-performance lateral-flow device.

Superior reagents, coupled with our development and manufacturing expertise, yield superior assays. See our brochure.
BioAssay Works, LLC (BAW) powers the development of the finest rapid immunoassays. Utilizing our high-sensitivity concentrated gold sols, high-performance gold conjugates, and our patented lateral-flow test platform, BAW develops and manufactures rugged lateral-flow tests that rival the sensitivity of ELISA. These tests can be read visually for quick positive/negative results or with simple instruments for more quantitative results.